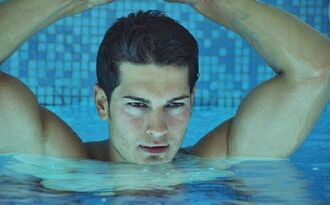 Çağatay Ulusoy (d. 23 Eylül 1990; İstanbul) Türk oyuncu ve manken. 2010 yılında Best Model of Turkey birincisi oldu. Yarışma öncesi İstanbul Üniversitesi'nde peyzaj bölümünde okudu ve oyunculuk dersleri aldı. Adını Feriha Koydum dizisinde Emir karakterini canlandırmaktadır. 2011 yılında sinema ekranlarına taşınan 'Anadolu Kartalları' filminde ' Üsteğmen Ahmet Onur' karakterini canlandırmıştır. 2012 yılında Adını Feriha Koydum isimli dizide Emir Sarrafoğlu karakterini canlandırmıştır
Ad blocker interference detected!
Wikia is a free-to-use site that makes money from advertising. We have a modified experience for viewers using ad blockers

Wikia is not accessible if you've made further modifications. Remove the custom ad blocker rule(s) and the page will load as expected.